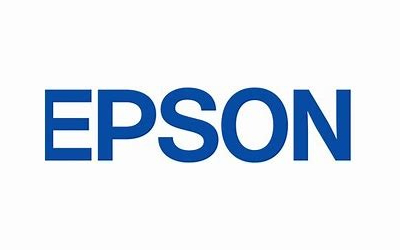 Organisatie
Epson
Plaats
Amsterdam
Website
www.epson.co.uk
As an HR Manager at Epson you will contribute to the mission to offer better products for a better future. A future in which the environment is burdened less and everyone can work more efficiently. In order to support this mission, we are looking for an experienced HR manager to partner with our business in the Netherlands and Belgium. In this role you will manage a small HR team consisting of two HR Advisors and an HR Assistant. Epson is an international company. We are proud to have colleagues from diverse backgrounds speaking almost 30 different languages in our Amsterdam office alone. We put focus on wellbeing of our employees. This is where you can make a difference as an HR Manager. 
Het aanbod:
Competitive salary.
Collective pension scheme.
27 vacation days.
Travel allowance.
Contribution towards supplementary package for health insurance.
Flexible working hours.
Plenty of room for training and personal growth.
Jouw profiel:
Professional and intellectual capacities academic or higher professional education level.
Strong generalist HR experience in a commercial HR Department, with proficiency in local employment law and HR best practice, ideally gained within a matrix organisation.
Experience in managing a small operational HR team.
De functie:
Epson has 81,000 employees worldwide spread over 85 locations and therefore has a huge international character. Approximately 240 employees are located in the Netherlands and Belgium.  
Epson's mission is to continue to offer better products for a brighter future. Achieving this requires the best people and that is where you express your influence as an HR Manager. By recruiting the best people, training the best people and retaining the best people. You do this together with your team of two HR Advisors and one HR Assistant. As an HR Manager you are responsible for leading and managing operational HR for the Netherlands and Belgium.
Over:
Seiko Epson Corporation, better known as Epson, is a Japanese technology company that is one of the largest manufacturers of printers. The head office is in Suwa, Japan. It originated as a manufacturer of watches and has grown rapidly over the years. With 81,000 employees worldwide and 85 offices, it is the largest player in printers. Important pillars for Epson are the environment and the wellbeing of their employees. The aim is to be indispensable as a company and to continue to come up with innovative and creative solutions in order to continue to position itself at the top of the market.
Interesse voor de vacature?
You can express your interest in this position by applying before Oktober 8, 2021 with a motivation letter and current CV.
You can view the complete job profile through the download button at the top left of this page. Consultants for this vacancy are Marieke Arets and Ingrid Brons.
This organization has assigned this position exclusively to Bureau Blaauw and therefore chooses not to be approached directly by candidates and/or other agencies.